The Global Government Leaders' Forum welcomes public sector leaders from the world's governments.
Leo Yip
Head, Civil Service, PS (PMO, PMO (STRATEGY) AND NSIC), Singapore
Leo Yip joined the Singapore public service in 1982 as a police officer. He holds degrees from Cambridge University, Warwick University and Harvard University.
In 2000 he was appointed Principal Private Secretary to Senior Minister Lee Kuan Yew till 2002 when he joined the Ministry of Manpower (MOM) as Deputy Secretary. He served concurrently as Chief Executive of Singapore Workforce Development Agency from 2003.
Mr Yip was appointed Permanent Secretary of MOM in July 2005. He was concurrently appointed Deputy Chairman of the EDB in 2008 and became full-time Chairman from 2009 to 2014.
Mr Yip was appointed Permanent Secretary, Ministry of Home Affairs (MHA) in December 2014 and was concurrently appointed as Permanent Secretary (PMO and NSIC) in 2016. Mr Yip relinquished his MHA appointment on 1 September 2017 to become Head, Civil Service and PS (PMO, PMO (Strategy) and NSIC).
Jamie Ang
Deputy Secretary, Transformation, Public Service Division, Prime Minister' Office, Singapore
Ms Jamie Ang is the Deputy Secretary (Transformation) at the Public Service Division. As an officer in the Singapore Administrative Service, Ms Ang has previously served in the Ministry of Finance, Ministry of Health and Ministry of National Development. Prior to her appointment at PSD, she held the role of Chief Executive Officer at the Early Childhood Development Agency (ECDA). ECDA is the regulatory and developmental authority for the early childhood sector in Singapore, overseeing key aspects of children's development below the age of 7, across both kindergartens and childcare centres.
Ms Ang graduated with a Bachelor of Science (Econs) from the University of London, London School of Economics and Political Science, United Kingdom in 1999 and obtained a Masters in Science (Engg-Economic System & Operations Research) from the Stanford University, USA the next year. In 2014, she completed the Masters in Public Management at the National University Of Singapore.
Sau Sheong Chang
Deputy Chief Executive, Government Technology Agency, Singapore
Sau Sheong serves as the Deputy Chief Executive of Product & Engineering at GovTech Singapore.
He previously worked with Temasek and led SP Digital. With 28 years under his belt, he spearheaded product engineering initiatives at PayPal, Yahoo, and HP. Besides co-founding a software company, he actively engages in Singapore's tech community and has written five programming books.
He earned a bachelor's in Computer Engineering, a Master's in Commercial Law, and a Postgraduate Certificate in International Arbitration.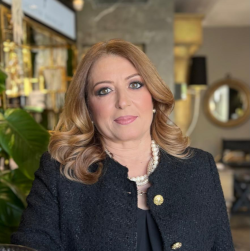 Joyce Dimech
Permanent Secretary, Ministry for the National Heritage, the Arts and Local Government, Malta
Ms Joyce Dimech joined the Public Service in 1986, holding various positions within various Ministries and the Office of the Prime Minister ever since. She held several positions within different sections of the Ministry for Gozo, including Education, Care for the Elderly, and EU Affairs.
In 2004 she was appointed Director Customer Services, ably leading this major public service directorate in Gozo with a wide ranging portfolio that included Health. In March 2013 she was appointed Permanent Secretary within the Ministry for Gozo and in April 2014 she was appointed Permanent Secretary (Strategy & Implementation) within the Office of the Prime Minister. In July 2020, Ms. Dimech was appointed Permanent Secretary at the Ministry for the National Heritage, the Arts and Local Government. In November 2020 she was also appointed Permanent Secretary at the Ministry for Research, Innovation and the Co-Ordination of Post Covid-19 Strategy. In April 2022 Ms. Dimech was re-appointed Permanent Secretary at the Ministry for the National Heritage, the Arts and Local Government and in September 2023 she was also entrusted with the temporary responsibility for the Ministry for Home Affairs, Security, Reforms, and Equality.
Ms Dimech received her Bachelor of Arts and Diploma in Management from the University of Malta.​
Cindy Khoo
Deputy Secretary, Strategy Group, Prime Minister's Office, Singapore
She started her career in the Singapore Public Service in the Ministry of Trade and Industry as a trade officer. Since then she has handled multiple portfolios in the Ministry of Health, Prime Minister's Office – Public Service Division and Ministry of Education. She first joined Strategy Group in 2019 and oversaw functions such as Strategic Planning; Futures; and Organisational Development, before taking on the Deputy Secretary role in Sep 2021.
Prior to joining the Singapore Public Service, she worked in SembCorp Logistics in Shanghai. She holds a B.S. in Electrical and Computer Engineering and an A.B. in Political Science from the University of Illinois at Urbana-Champaign, and a Master in Public Administration from the Harvard Kennedy School of Government.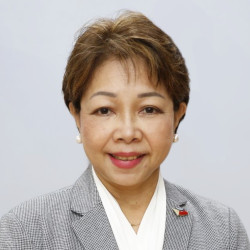 Aileen Lourdes Lizada
Commissioner, Civil Service Commission, Philippines
Atty. Aileen Lourdes A. Lizada served the Office of the Ombudsman in Mindanao for 12 years as an anti-graft lawyer before her transfer to the Land Transportation Franchise and Regulatory Board (LTFRB) as a Board Member.
Assuming higher responsibilities as a board member of the LTFRB, she is known as a staunch advocate of the rights of the commuting public and of anti-corruption initiatives in the agency through hands-on leadership. Atty. Lizada played a vital role in developing and executing key policies such as the Public Utility Vehicle Modernization Program and the monopoly in transport network vehicle service industry, to name a few.
In December 5, 2018, she joined the Civil Service Commission as Commissioner. As Commissioner, Atty. Lizada spearheaded several initiatives centered at protecting and promoting the welfare of the government workforce, including the formulation and implementation of a number of key policies during the pandemic. Since she assumed office, Comm. Lizada has actively advocated for the timely amendments to the Government Service Insurance System (GSIS) law, including a better retirement pay in the public sector; the institutionalization of the Human Resource Management Office in the Local Government Units (LGU); and promoting the welfare of the Job Order (JO) and Contract of Service Workers (COS) in the public sector in various fora, including in Congress.
Besides being known for her dedication to public service, Atty. Lizada is also known for her dedication to serving the church. Sometime in mid-2000, she was conferred a Papal Award, the Pro Ecclesia Et Pontifice, for her distinguished service to the Catholic Church.
Franz Manderson
Deputy Governor and Head of the Civil Service, Cayman Islands
Mr. Franz Manderson was appointed Deputy Governor and Head of the Civil Service in February 2012 by His Excellency the Governor in consultation with the United Kingdom's Secretary of State. Prior to his appointment as Deputy Governor, Mr. Manderson served as Chief Immigration Officer and also Chief Officer in the Portfolio of Internal and External Affairs.
Mr. Manderson is an Attorney at Law and a graduate of Liverpool University.
As Deputy Governor, Mr. Manderson is responsible for the management and performance of the Civil Service, which has a budget of over $900m and 4,600 Staff. He is a member of Cabinet and is the first official member of Parliament.
In 2018, Mr. Manderson was awarded an MBE by her late Majesty Queen Elizabeth II.
Taimar Peterkop
State Secretary, Government Office, Estonia
Mr. Taimar Peterkop was appointed Secretary of State in December 2018. Secretary of State is the Head of the Government Office (central government institution to support the Government and the Prime Minister in policy making and implementation).
Prior to being appointed Secretary of State, Taimar was Director General of the Estonian Information System Authority (government agency responsible for core e-government systems and cyber security of Estonia). Before that, he was the Deputy Secretary General for Legal and Administrative Affairs of the Ministry of Defence.
During the period 2000–2001, Peterkop worked as a lawyer at the Government Office and from 2001–2008, at the Ministry of Defence, the first four years of which was spent in the Legal Department as Head of the Office of International Law, and the last three years as Head of the Operations and Crisis Management Department. During the period 2008–2010, Peterkop served as Defence Counsellor at the Estonian Embassy in Washington, D.C.
Taimar Peterkop is a graduate of the University of Tartu School of Law and the United States Army War College, and holds a Master's level degree in Strategic Management.
Lord Gus O'Donnell
Former UK Cabinet Secretary and Head of the Civil Service, United Kingdom
Gus O'Donnell served Prime Ministers Tony Blair, Gordon Brown and David Cameron as Cabinet Secretary and Head of Civil Service from 2005 to 2011. He stood down from this position at the end of 2011 and was appointed to the House of Lords in January 2012. He played a leading role in the preparations for the 2010 election, which eventually resulted in the formation of the UK's first coalition government since the Second World War. He was awarded the CB, KCB and GCB for his services to government.
Prior to his role as Cabinet Secretary, Lord O'Donnell served as Permanent Secretary of the UK Treasury from 2002 -2005 and as Press Secretary to Prime Minister John Major from 1990-1994 .
From 1997-98, he was the UK Executive Director on the boards of the International Monetary Fund and the World Bank.
Lord O'Donnell spent most of his career with HM Treasury. In 1999 he was appointed Managing Director of Macroeconomic Policy and International Finance and was responsible for fiscal policy, international development, and European Union Economic and Monetary Union. During this period, he oversaw the production of the 'five tests' analysis for whether the UK should join the Euro.
He studied Economics at Warwick University and then Nuffield College, Oxford, before lecturing in political economy at the University of Glasgow. He has honorary doctorates from Warwick and Glasgow Universities.
Apply to attend now
Complete the form to register.
If you would like more information on this event please contact us
[email protected]